Ribble Pro Cycling
Intack Self Drive partners with Ribble Pro Cycling for 2019
Intack Self Drive are delighted to announce their latest partnership with Ribble Pro Cycling.
The Team competes as part of the UCI European Continental Tour and in 2019 will be parti­cipating in some of the leading cycle races on the calendar. In 2018 alone #TeamRibble secured well over 100 race victories around the world.
The team compete in some of the biggest cycle races on the calendar fielding team members from right across the north of England and the Midlands. As well as local circuit races the team participate in national and inter­national races in many countries including the Isle of Man, France, Germany and Iran.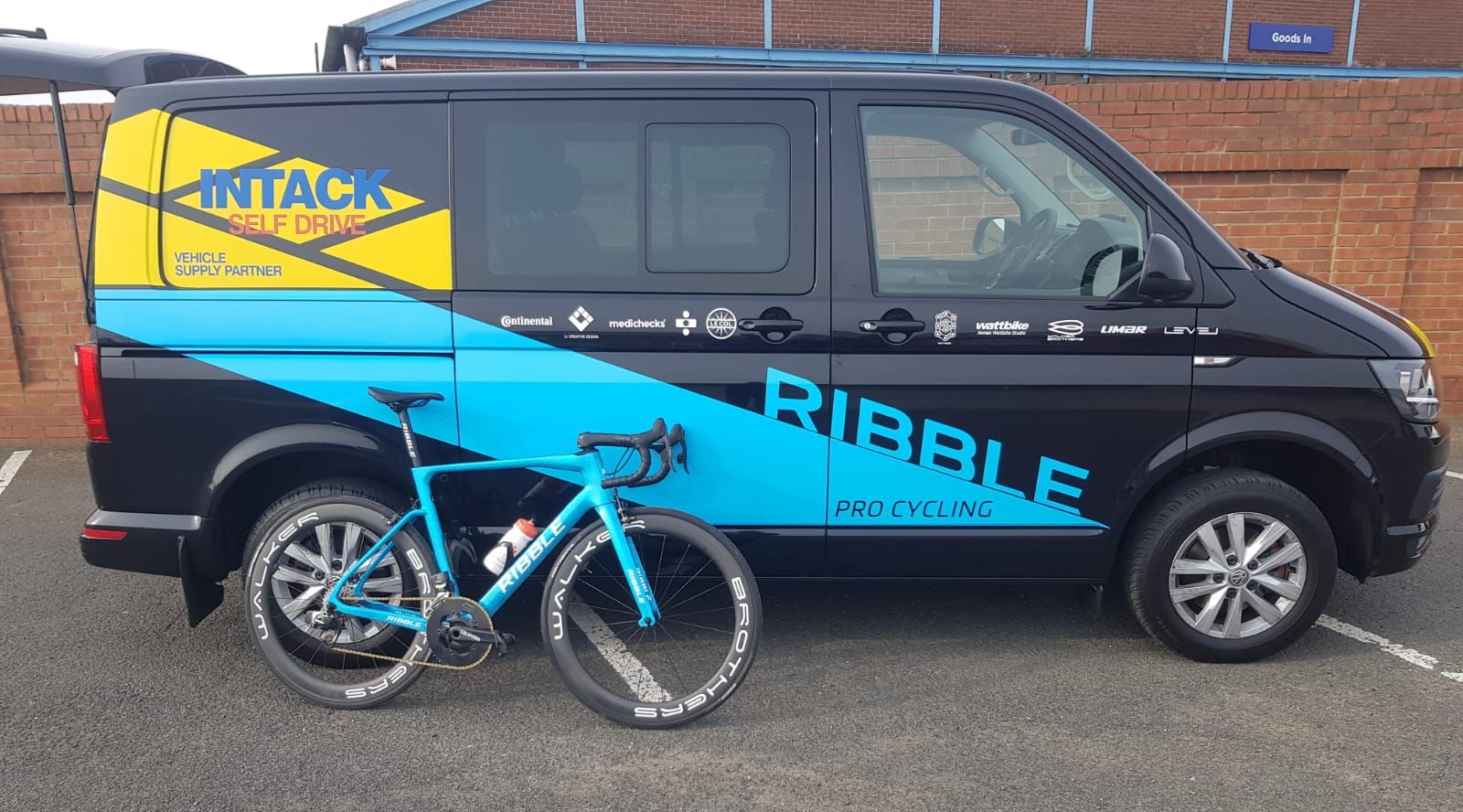 The flexible nature of Intack Self Drive means that the team were able to specify their exact requirements and be provided with an ideal solution. The team has chosen to utilise a VW Transporter Kombi for riders and kit as well as 2 Hyundai i40 Estates to transport bikes and support crew.
With the added capability of a van in addition as well as the spacious estate cars, the team will be sure to be travelling in style regardless of the event.
Tom Timothy, Team Principal, said "We're delighted to have the support of Rob Entwistle, Lee Grendall, Russell Kerr, and all the team at Intack Self Drive. As a company local to Ribble itself, we see this as a natural fit and we're certain their support will be invaluable as the season continues and the challenges for the team get even bigger."
Look out for the team vehicles across the country and be sure to tune in to ITV 4's coverage of this year's Tour de Yorkshire.
View our range of Kombi vans here
Get a quote for long term 28 day plus hire here