Share Your Licence
How to obtain a licence check code
To access the code you will need
your driving licence number which can be found on your driving licence at position 5:
your National Insurance number
your postal code
Once you have entered the details you will be taken to a page which has 4 tabs, you will need to click the "Share your licence information" tab.

Once you click the link you will be taken to a page with a "Create code" button on it, click this button and a code will be generated.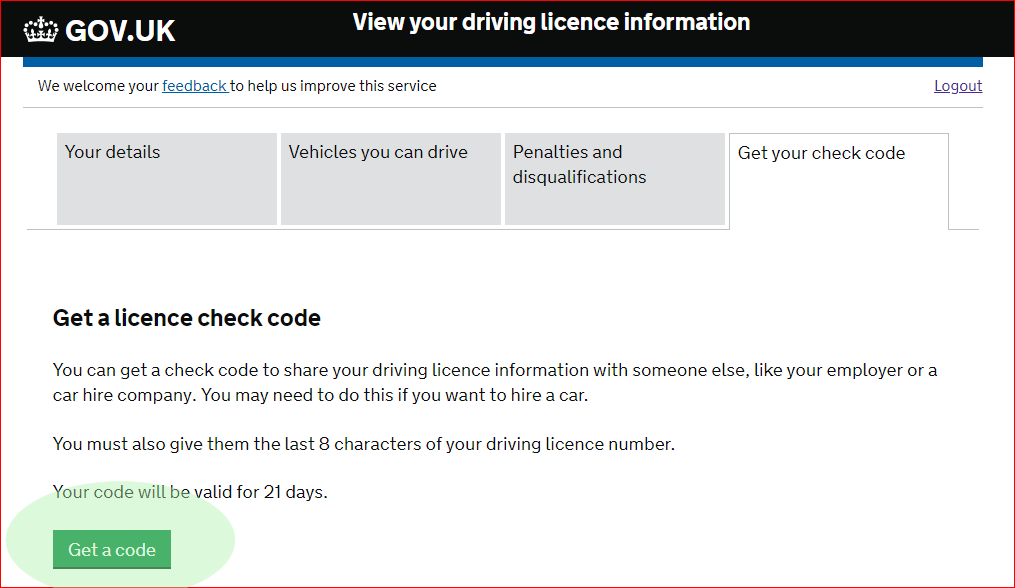 When you have your code you can write down the Case Sensitive code and bring it with you or to save time at the check-in desk you can click "print or save a driving summary" this will open/download a pdf document which you can print or send to our reservations team at reservations@intack.co.uk if sending the document please quote your booking reference number.
The code generated is only useable Once and lasts for 21 days so if your booking is not within the next Three weeks please wait until nearer the time to generate and send your code.
If you are having problems obtaining a code using the website you can call DVLA on 0300 083 0013 and an operator will generate the Case Sensitive code for you to write down and bring with you.
Click here to sign up to our mailing list for our occasional special offers and discount codes
Why not follow us on your favourite social network: