We're proud to support the Ribble Weldtite pro cycling team
We don't know about you, but in the last few weeks here at Intack Self Drive we've recently started noticing more and more people out on their bikes, enjoying the newly sunny weather. That's put us in a mind to share a bit of cycling news of our own!
If you have with a keen interest in cycling yourself, you might well have already heard of Ribble Weldtite - a pro cycling team formed to provide a platform for developing riders, and allow riders to compete at a global level. The team's riders are drawn from across all of the North of England and Midlands regions, and they have competed in national and global competitions.
This year is our third year as Ribble Weldtite's vehicle supply partner here at Intack, and we're very proud of our continued association with the team. For three years running now we've supplied them with a select range of cars and a Kombi van, which are utilised in transport and support capacities - both taking riders and their bikes to and from races, as well as providing active support during the races themselves.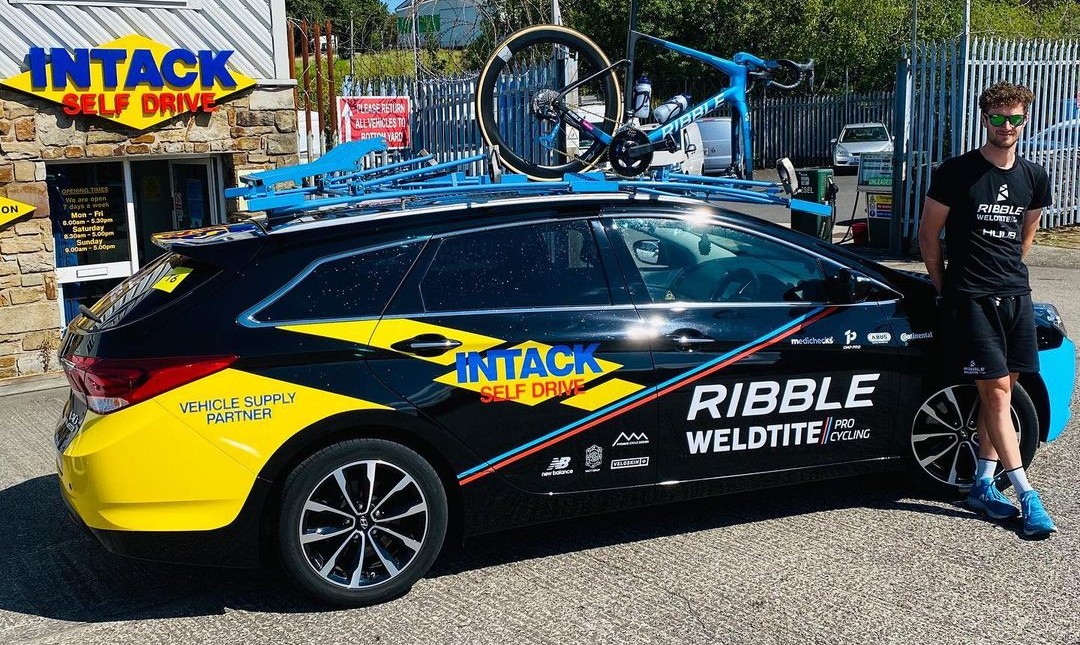 As we're sure you can imagine, last year was a relatively quiet year for Ribble Weldtite, just as it was for almost every other sporting team in the country. However, with the skies now getting sunnier as the UK finally starts easing itself out of lockdown restrictions, the team's riders are getting themselves back into the saddle, gearing themselves up a new racing calendar year starting from Spring onwards.
If you want to stay up to speed with the team's activities, you can check out the Ribble Weldtite Facebook page here, or follow them on Twitter or take a look through their Instagram here - where you'll be able to see one or two branded vehicles that may look a little familiar…
And if you're planning on spending a bit more time travelling across the UK yourself this year, we've got a couple of suggestions for picturesque staycation destinations that we think might pique your interest. In fact, whatever you've got in mind, you can count on us to have a fantastic selection of vehicles available here at Intack Self Drive, ranging from car hire to vans for hire and minibuses for hire. Plus, our Flexi Hire service is a great way to enjoy the best prices on longer term hire periods. If you've got any questions or need anything clarified, our friendly team is only a phone call away - feel free to give us a ring on 01254 57811!